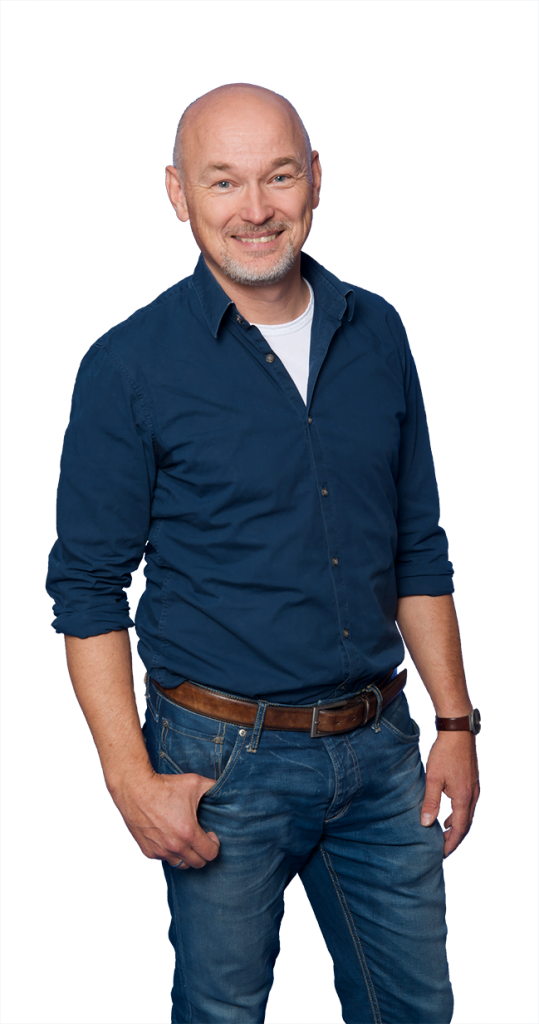 Gert Dijkstra
Born in Groningen, The Netherlands, April 6, 1967, as twins and third son of Gerrit Dijkstra and Harmanna Dijkstra – van der Holt. I live in Heerhugowaard and have my studio at home.
Academy
In 2010 I started studying at Crejat, 'De Nieuwe Academie', in Alkmaar. The first three years dealt with general topics and techniques. From the fourth year I started with the so-called 'academic years', in which I developed my own way of working and my own style. My website www.gertdijkstra.nl shows the results.
Inspiration
The work of Italian painter, Giorgio Morandi (1890 – 1964), is an important source of inspiration to me. The subdued palette, the color combinations, the apparent simplicity of the compositions and the tranquil appearance of Morandi's still lifes are aspects that also try to find their way into my work.
'Building Images'
I found my subject in the northern parts of Amsterdam, and in Alkmaar: industrial buildings. At first sight unsightly objects, just like the jars, bottles, boxes and vases in paintings by Morandi. But that is why they are very suitable to capture the aspects mentioned.
Method
My medium is acrylic and oil paint on canvas. I first provide the white canvas with a colored background, so I can also work towards light. I make a preliminary study of the desired composition on paper. When this study is finished, I begin by putting the design on canvas. Then I get to work. Somewhere halfway through to the end of the process, I spend quite a lot of time choosing the right color combinations. Finally, I glaze the painting with a transparent color to produce an even better balance.